Pastor Scott Thompson, Senior Pastor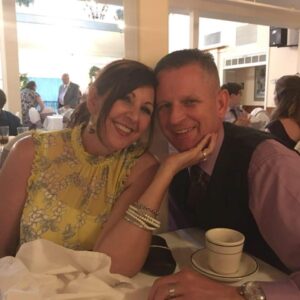 Dr. Scott E. Thompson was born in Slidell, Louisiana and raised in Shreveport, LA.  Scott's family is originally from Mobile, Alabama.  He graduated from East Texas Baptist University in Marshall, Texas with a Bachelor of Applied Science degree where he received the Outstanding Senior Preacher award, and from New Orleans Baptist Theological Seminary with a Master of Divinity degree and from Mid-America Baptist Theological Seminary with a Doctor of Ministry degree.
Scott has served as pastor of churches in Alabama and Louisiana.  Scott has served Southern Baptists as trustee for the Louisiana Baptist Children's Home and as the former First-Vice President and  President of the Louisiana Baptist Convention.
Scott has been involved in several short-term mission endeavors to include evangelism and/or church planting in Mexico, Ukraine, Zambia, Malawi, India, El Salvador, Costa Rica, and the Navajo Indian Reservation.  Scott has also served as adjunct professor of preaching for the New Orleans Baptist Theological Seminary in Ryazan, Russia.
In 2008, Scott returned to the Louisiana Army National Guard as a Chaplain for the 527th Engineer Battalion.  He has also served the 1/244th Aviation Battalion, the 204th Theater Airfield Operations Group and currently serves as the Joint Force Headquarters as the Deputy State Command Chaplain.  He is very proud to serve his country, the state of Louisiana, soldiers, their families.
Scott became the pastor of Ridgecrest Baptist Church Ozark, Alabama on January 1, 2018.  His desires are to preach God's Word and work with Ridgecrest to love God, love people, share the Gospel, and make disciples.
Scott is married to the beautiful and godly Renee' Thompson. They are the parents of a son and daughter.
You can hear Dr. Thompson each week at Ridgecrest Baptist Church at one of our two Sunday worship services: 10:30 am and 6 pm.  Sermons can be watched live on the RBC YouTube channel.
 Scott Thompson email: [email protected]
Jamie Hogan, Children's Director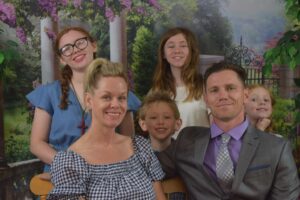 Jamie Hogan was born September 26, 1983, in Pensacola, FL.. While growing up in Pensacola she was a member of Olive Baptist Church and was saved in her middle school years. She graduated in 2002 from Tate High School while pursuing a career in Elementary Education. Jamie married her husband Jacob in 2003 and traveled the world while he served in the USMC. They have four children, Jaylin, Jillian, Juliana, and Jacob.
After Jamie had their first child it was decided that she stay home with their children. She has been a homeschooling mother for the past seven years. Jamie has lead Girl Scouts in Okinawa, Japan and taught children's church at First Baptist Church in Richlands, NC.. She has also assisted in Trail Life here at Ridgecrest Baptist Church.
Jamie became the Children's Director in December 2022. She believes that Jesus must be the center of ministry and is committed to ensuring that our children are being taught biblical truths that will establish a foundation for lifelong discipleship. Children are the future of any community and she wishes to be on the frontlines of creating spiritual minded, mission focused children who are boldly Christian.
Jamie's email: [email protected]
Johnny Anderson, Music & Worship Pastor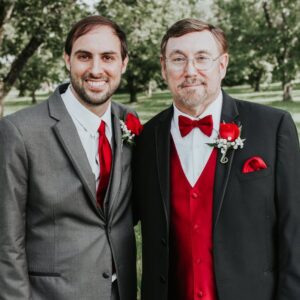 Bro. Johnny was born in Troy, Alabama on January 13, 1955 and grew up in the small Coffee County community of New Hope. He graduated from New Brockton High School in 1973. He attended Enterprise State Junior College, receiving an Associates Degree in Secondary Education in 1975. He graduated from Troy State University in 1977 with a B.S. Degree in Science and Music Education. He received a Masters in Science Education degree from Troy State University in Dothan in 1981. He is a retired high school science teacher. Johnny has served 5 churches, beginning in 1975, when called to Ariton Baptist Church as Minister of Music and Youth. In June 1999 he was ordained into the Gospel Ministry.
He married the former Barbara Batchelor on December 17, 1977. They have two sons, Jesse (deceased) and Joshua. Johnny began serving Ridgecrest Baptist in September 2000 as Minister Of Music.
Brother Johnny's Email: [email protected]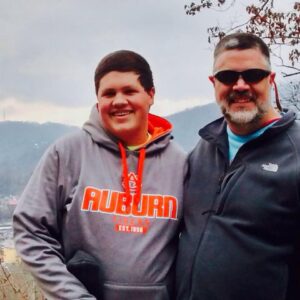 Scott Matthews, Youth Pastor
Bro. Scott was born in Ozark, AL June 29, 1970. He graduated from Carroll High School in 1989 and pursued a graphic design major at Enterprise State Junior College and Auburn University at Montgomery. He married Julie in 1995. They have 2 children, Wesley and Brooke.

He was saved in January 1996.  He was ordained and licensed to preach in 2004. Having served churches here in Dale County,     Bro. Scott began his ministry at Ridgecrest in August 2016. He also serves as the Youth Director of the Dale Baptist Association and current Chaplain/Sheppard for American Heritage Girls and Trail Life troops here at Ridgecrest.
Scott's Email: [email protected]